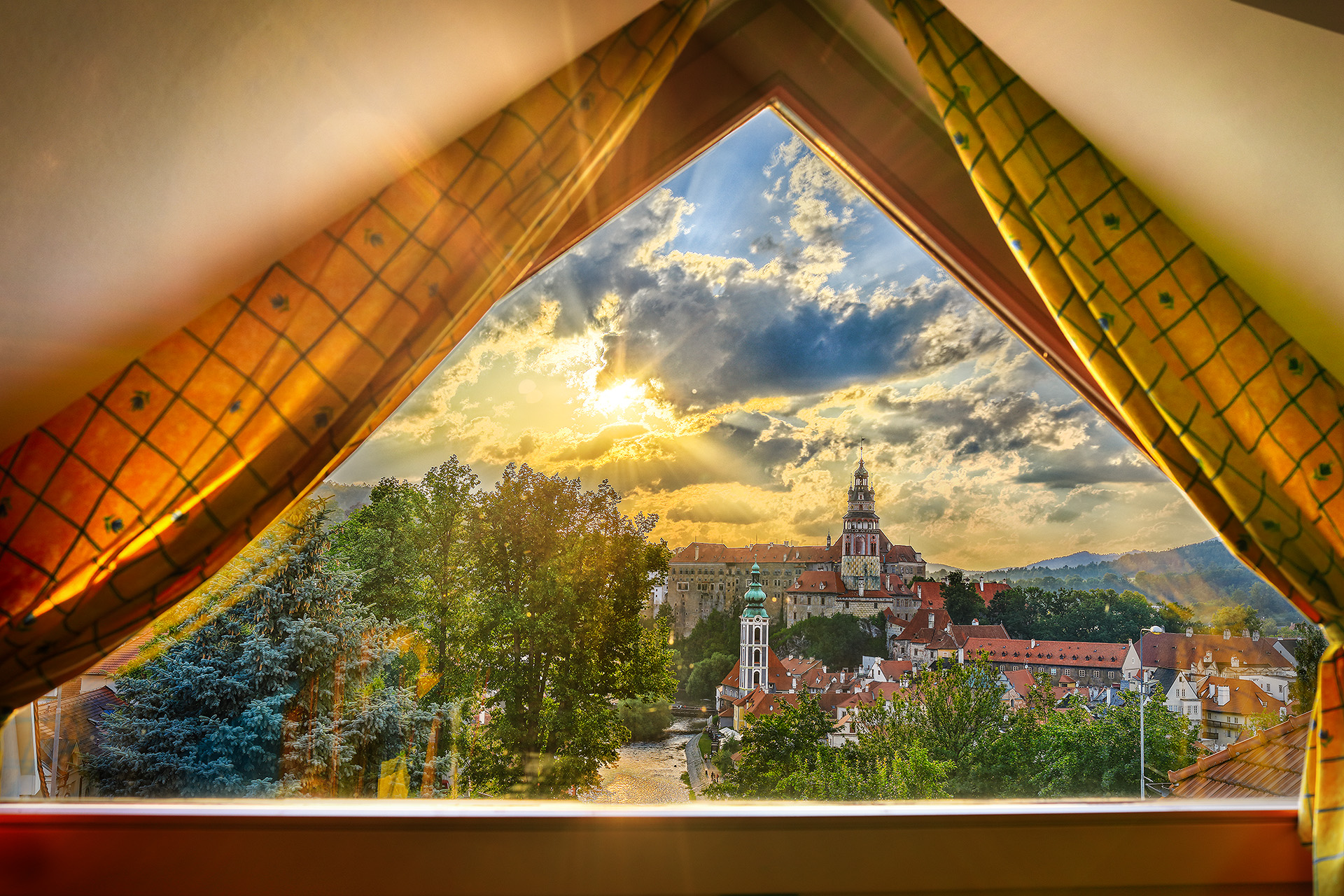 ČESKÉHO KRUMLOVA
RODINNÉ UBYTOVÁNÍ V CENTRU
ČESKÝ KRUMLOV
FAMILY-FRIENDLY ACCOMMODATION IN THE HEART OF
Penzion Gardena is a family run business which has been open since 2000. The rooms in our historical houses have been lovingly decorated to take you back to the days of a bygone era.
We are situated on the edge of the charming historical centre of Česky Krumlov. The old town is an short and pleasant walk from the pension with views of the castle and surrounding countryside. Be inspired by the gorgeous view from our large, private garden while you rest, enjoy refreshments or play with your children there.
As a perfect start to your day you are invited to enjoy our varied breakfast buffet. Private parking in our monitored and locked parking area is available next to the pension.
Everything is within walking distance!
Old Town Square – 3 minutes
Castle – 6 minutes
There are many small shops and cafes close by.
We are more than happy to organize following
Each of our spacious rooms are equipped with satellite TV and ensuite bathroom and toilet.
Our Wi-Fi internet connection is unlimited and free.
The refrigerator, electric kettle and microwave oven are available to our guests.
Total capacity: 16 rooms and 2 suites
10 rooms
1 Double-bedded apartment
6 rooms
1 apartment with 3 bedrooms and own kitchen

Period

1.1. - 31.3.
1.4. - 15.6.
1.9. - 23.12.
16.6. - 31.8.
24.12. - 31.12.


Double-bedded room

Standard
1980 Kč
2180 Kč
2280 Kč
Superior
2180 Kč
2380 Kč
2480 Kč

Triple-bedded room

2580 Kč
2780 Kč
2880 Kč

Apartment

4 osoby
3180 Kč
3380 Kč
3480 Kč
3 osoby
2880 Kč
3080 Kč
3180 Kč
Dog
250 Kč
250 Kč
250 Kč
All our guests are checked in at the reception in the main house – Kaplická 21, ČK.
Parking spaces and room keys for guests acommodated in our other houses are here at Kaplická 21 also.
Parking is free of charge for our guests.
We would be more than happy to take care of you outside those hours upon contacting us in advance.